About
Us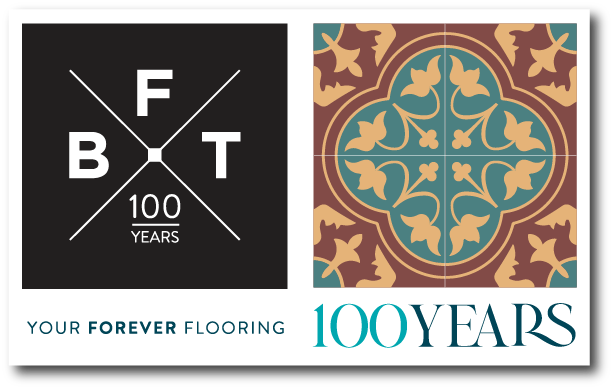 The Bharat Floorings and Tiles, an ISO 9001:2015 Certified Company is the leader in quality cement floorings in India since 1922. Throughout its 100 years of history, Bharat Floorings has been at the forefront of innovation and development of different types of floorings, as well as other types of finishes for the home.
Today, in a world that prizes mechanically produced floorings, the company still continues to skilfully blend craftsmanship with industrial scale to bring together unique flooring solutions that are long-lasting and beautiful. Our products are custom designed to create stunning floors and walls to suit eclectic tastes. Our patterned encaustic tiles have been much acclaimed by architects, and interior designers, and have received awards from UNESCO.
We help designers to envision their dream floor and convert it into reality. The timeless elegance and durability of these tiles make them works of art. At BFT, we do all India projects and also export tiles to the USA, England, Sri Lanka, Mauritius, Dubai, etc.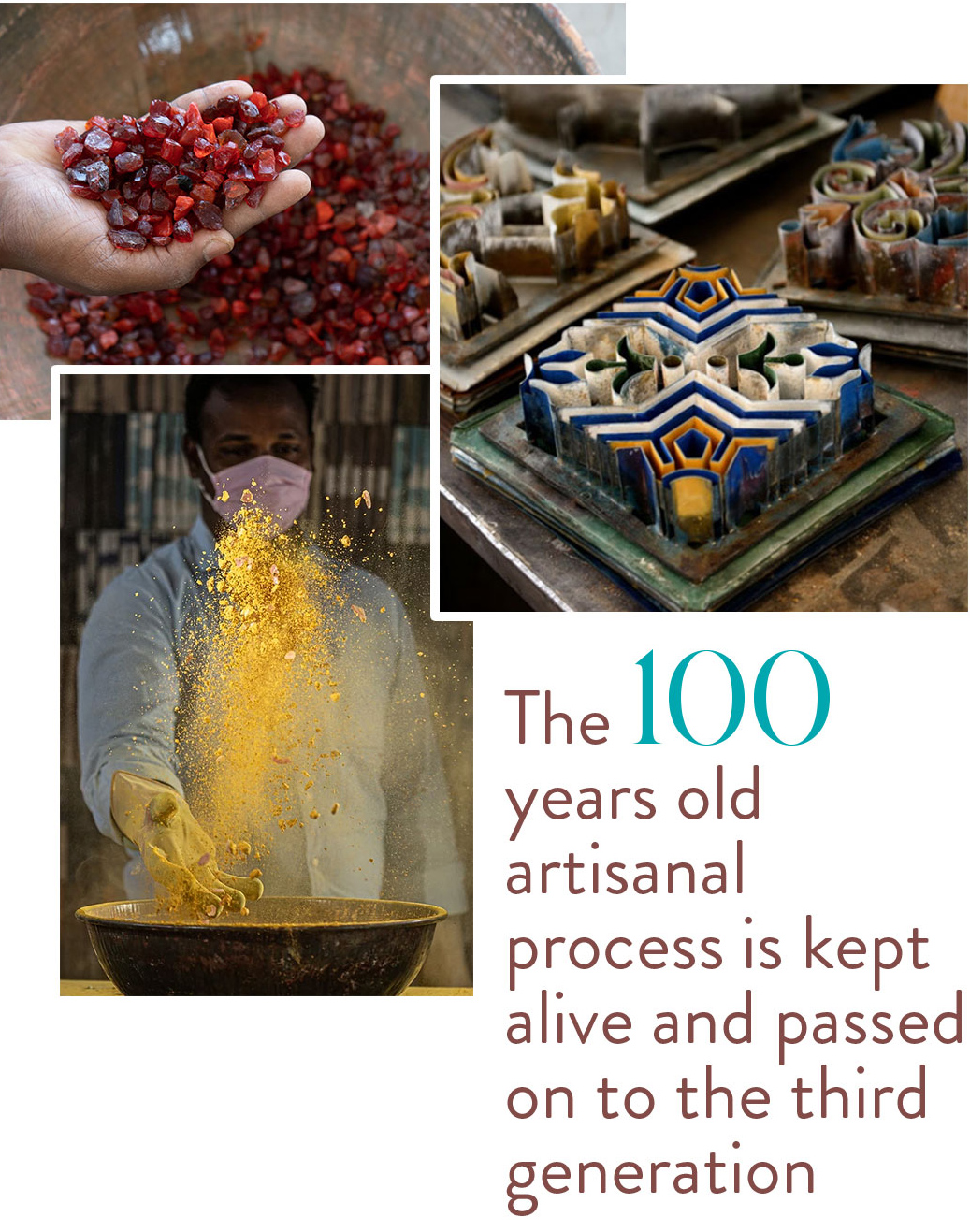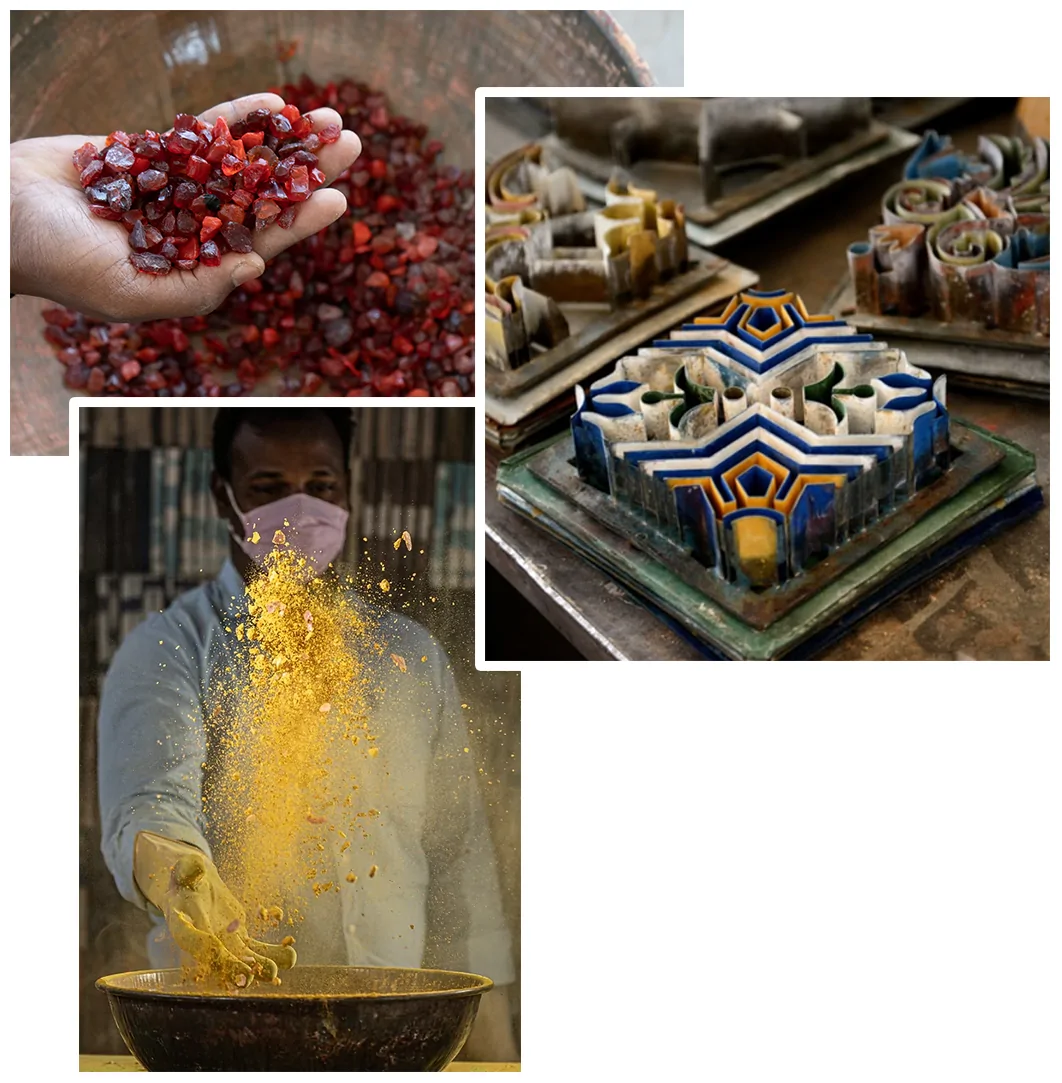 The
100
years old artisanal process is kept alive and passed on to the third generation
The
100
years old
artisanal process
is kept alive and passed on to the third generation
Innovative patterns, earthy touch, and choice of colour combinations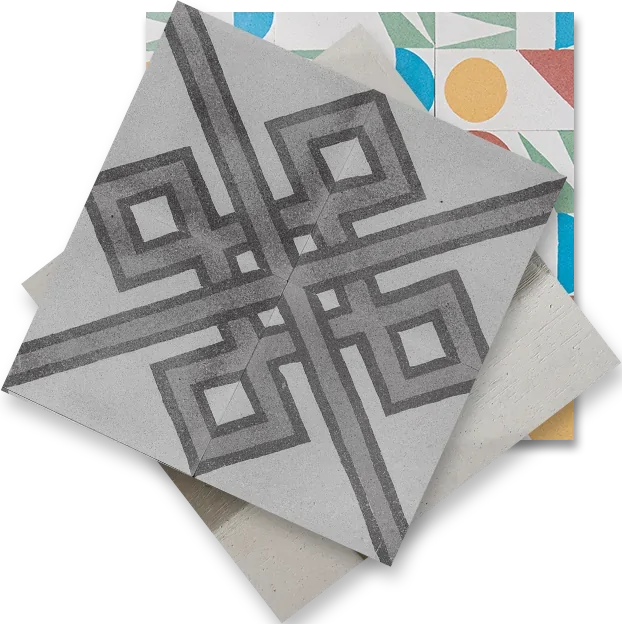 Customising
tiles to reflect your
design
dreams