100 Years
100 Stories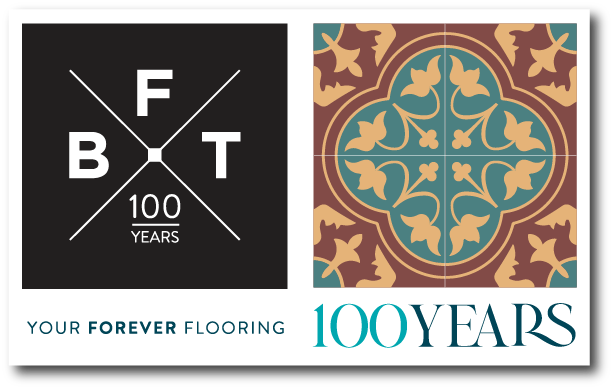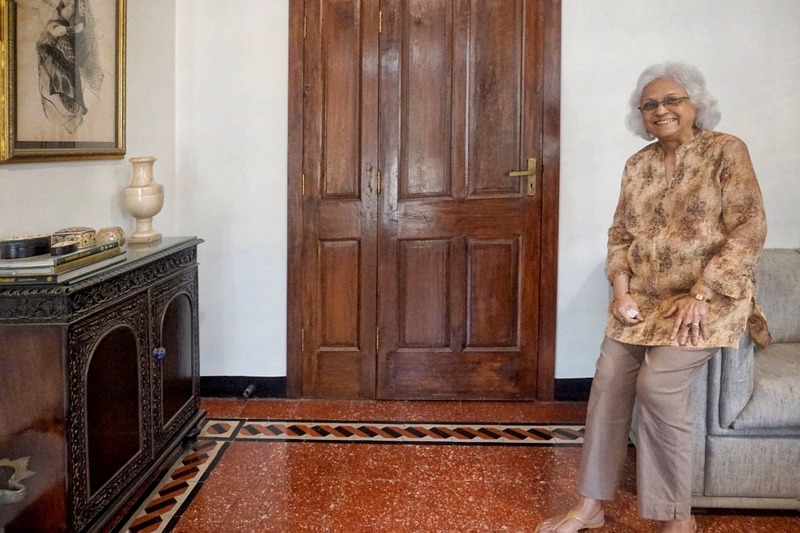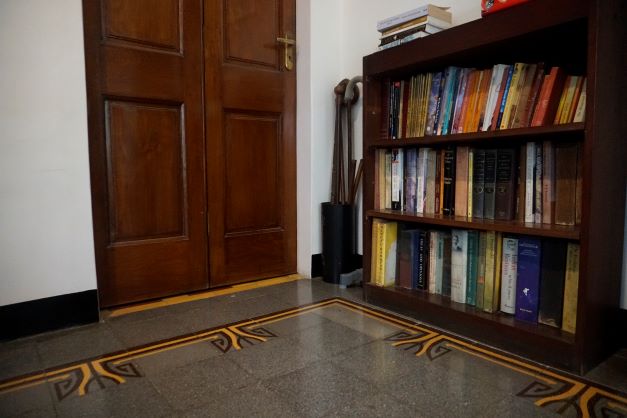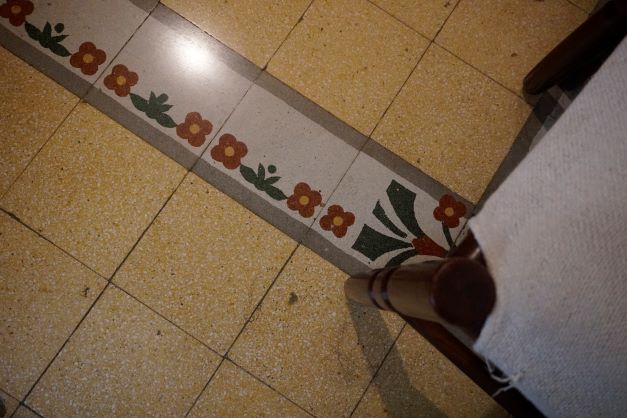 Nayana Kathpalia was born in Swastik Court where her parents lived. While growing up she saw her mother mopping the tiles with water and kerosene and wondered why their tiles required such detailed care. Her mother told her that these were special tiles hence required a specially made cleanser. Young Nayana must have felt special to have possessed something so uncommon in her house. Home is like a port. Ships leave ports to travel across the world, and after being away from the port come back to their original port to rest. Homes do the same. They provide space for its residents to grow, to take on the world but always provide a place to come back for respite.
Just like many other Indian women, Nayana Kathpalia left her parental house after marriage and travelled across India. During this time, she always felt a longing for her house. And so, when she moved back to Swastik Court in 1995, she was delighted to see that her parents had not changed the floors and the tiles had remained the same. Unfortunately, a lot of her neighbours had changed the flooring tiles without realising that they were a distinctive kind of tiles. She tells us, "I was working in Delhi with INTACH. I was exposed to a lot of designers and architects. I became consciously aware of such things. Before that I was not really aware. When I moved to Bombay in 1995, I was very active in my local association. Then I became conscious of the art deco style. When we were young, I was not conscious. "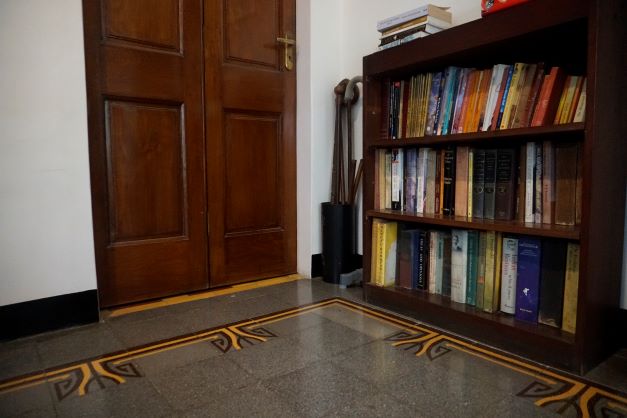 One fine day, out of the blue, Nayana's childhood friend Hilda called her. Hilda, Nayana exclaims, had frantically called her when she heard that Nayana had renovated her kitchen and was worried if she had removed the tiles. This was so surprising even for Nayana, as the only detail of her house that Hilda could remember were the floor tiles and how they used to talk about everything under the sun sitting on those floors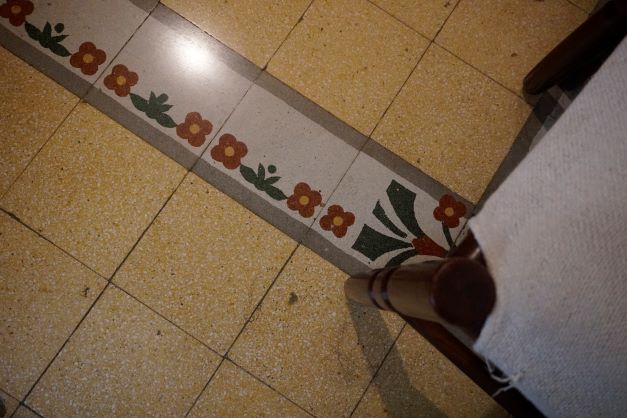 Naturally, when it came to restoration of Swastik, Nayana was firm on not changing the tiles. Homes are a space of solace to a person who wants to retain some of their childhood memories. Nayana's children and grandchildren wish to keep the tiling as it is, and hope that they can give them the same solace that it gave to Nayana. It seems BFT tiles are going to be in their house for a very long time as part of the family's heritage.