100 Years
100 Stories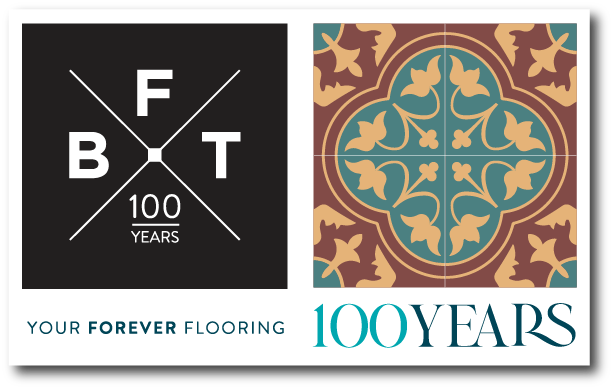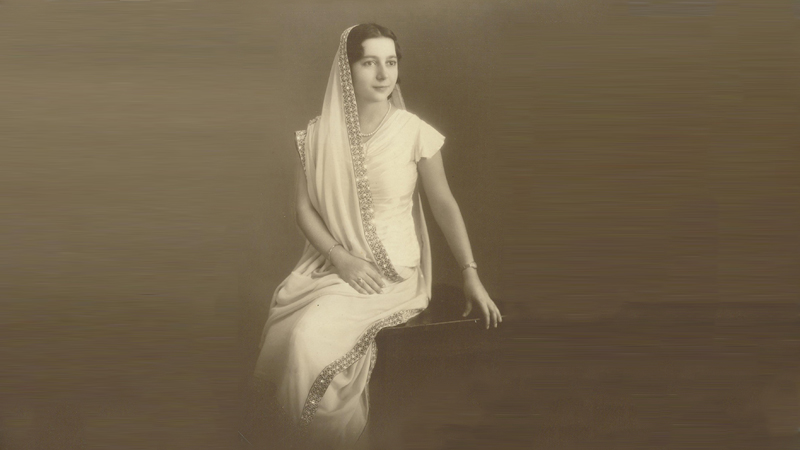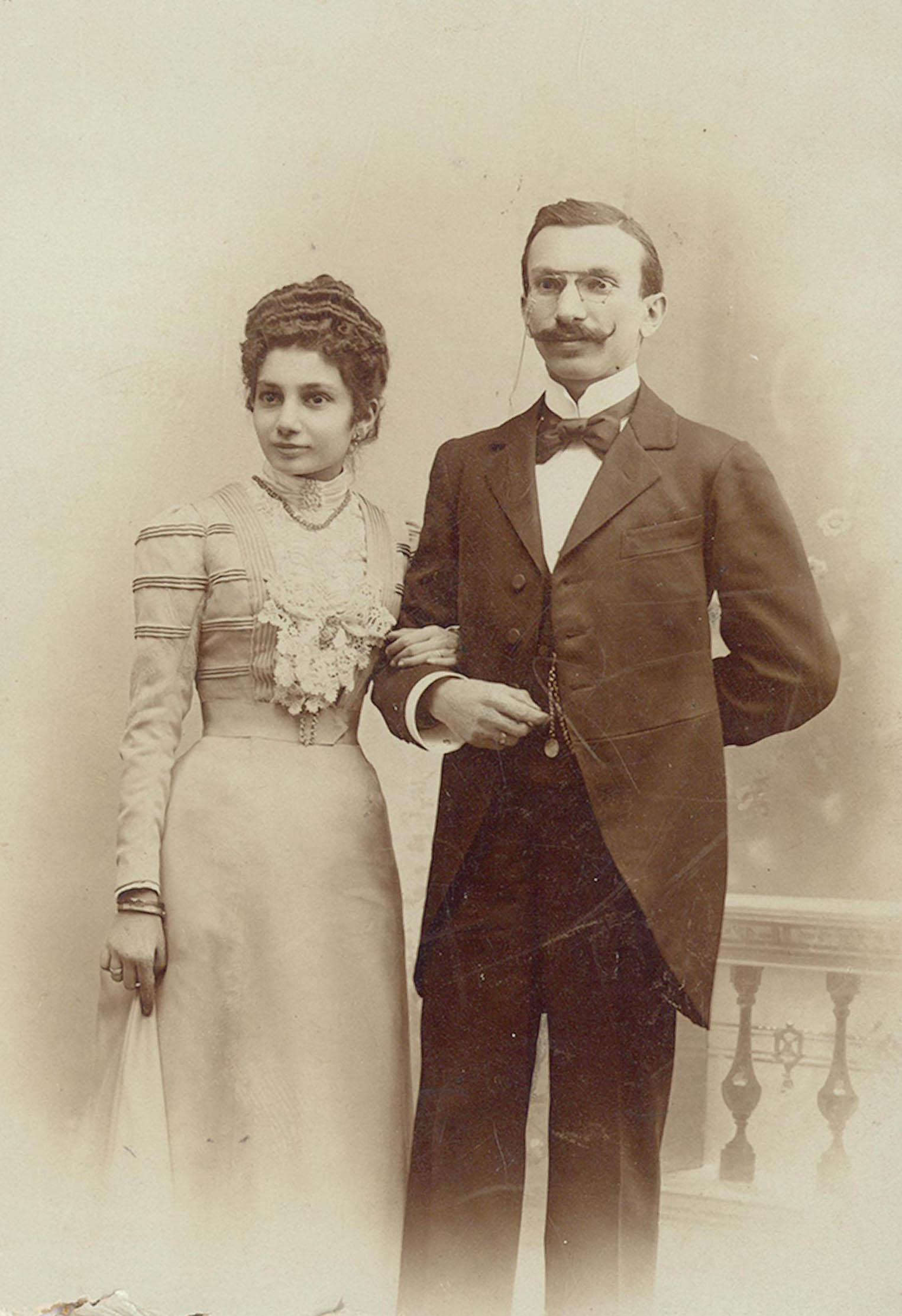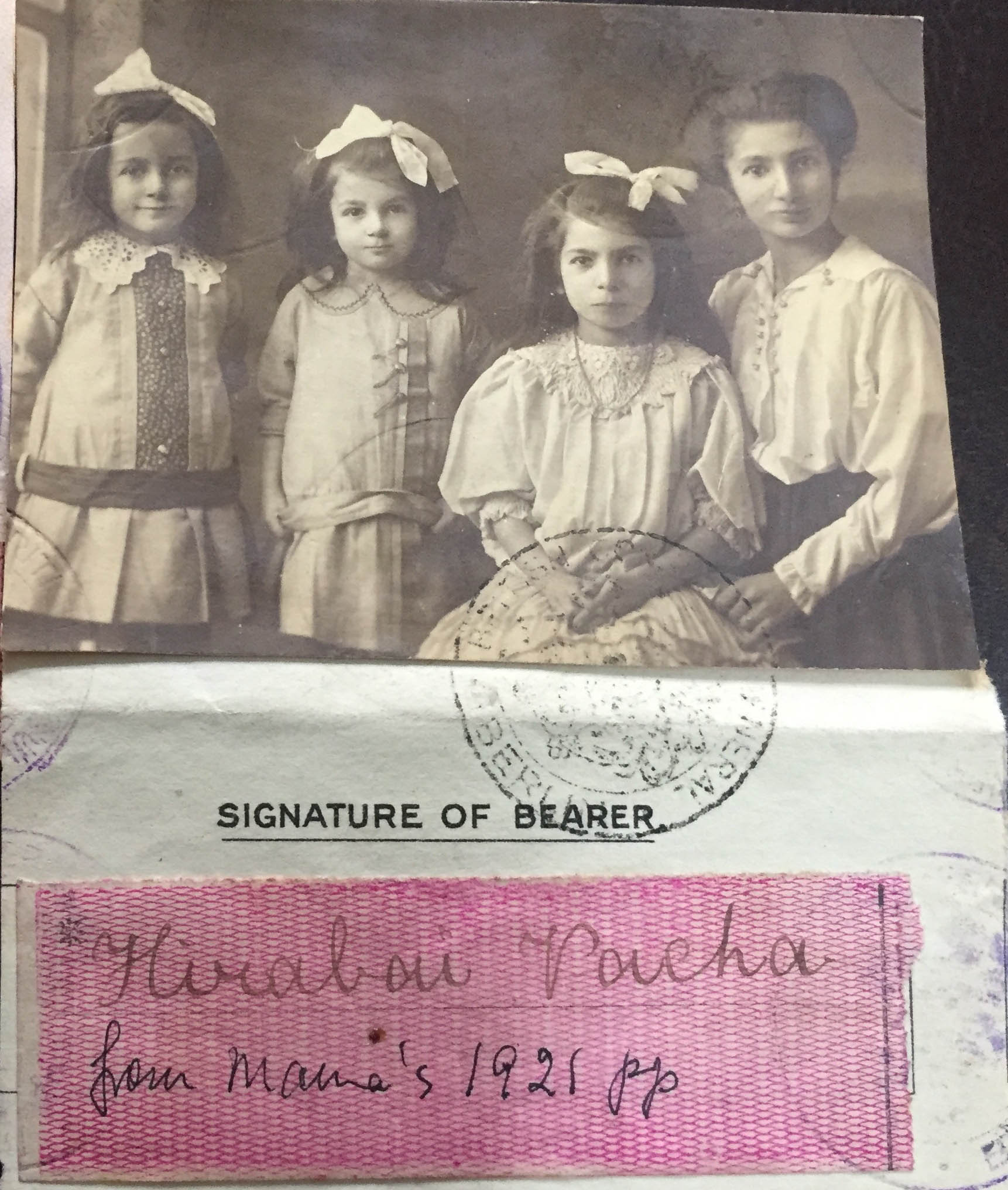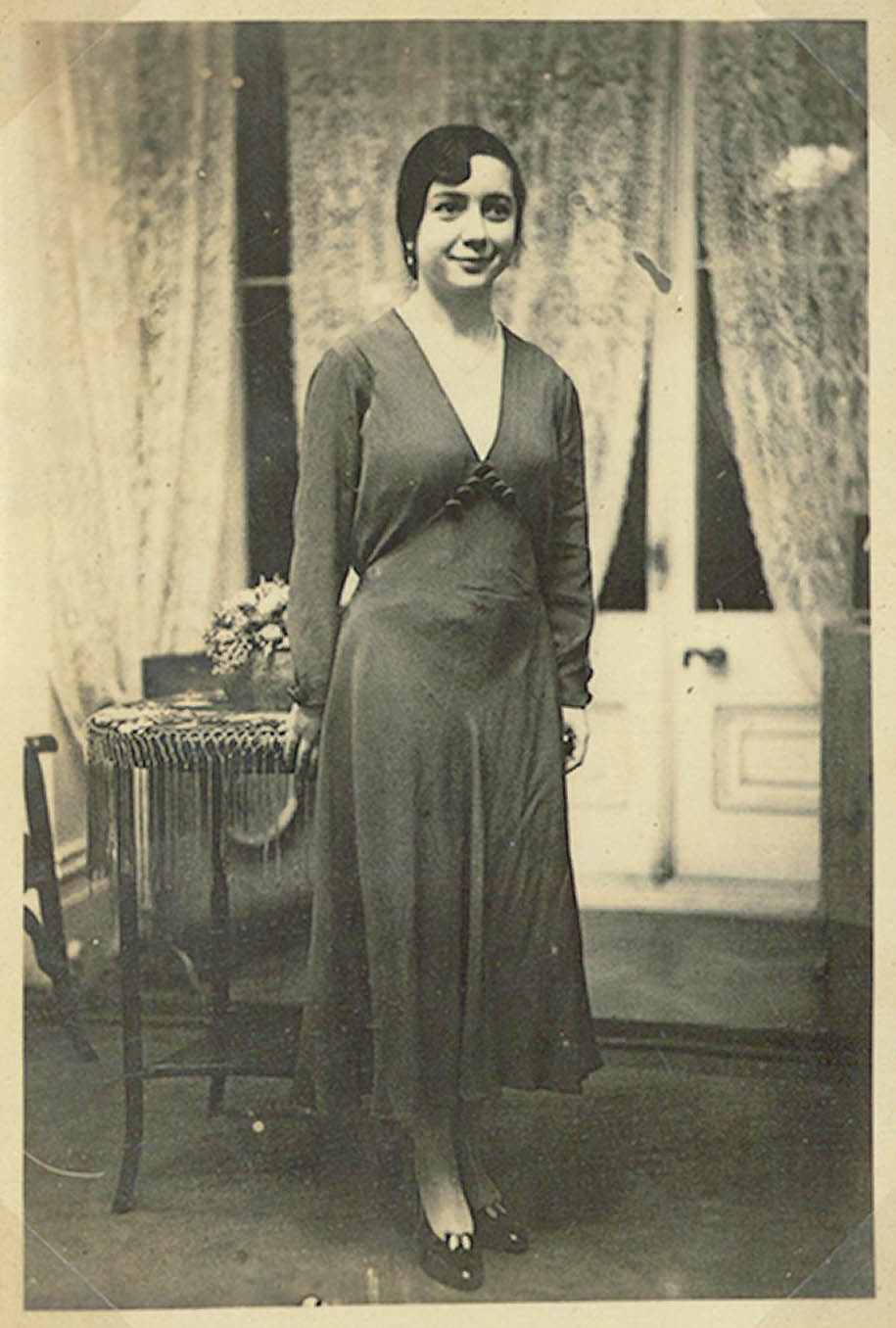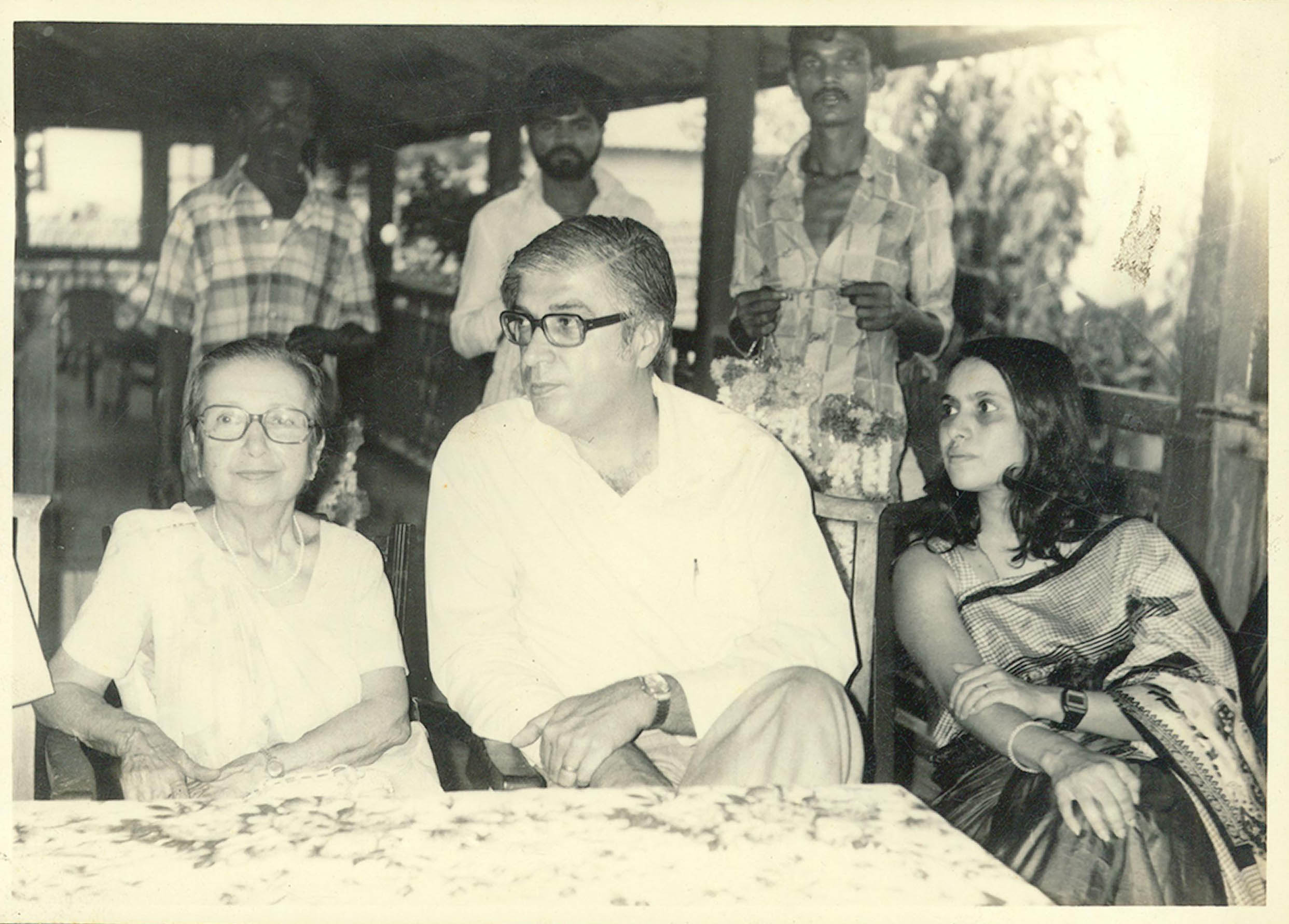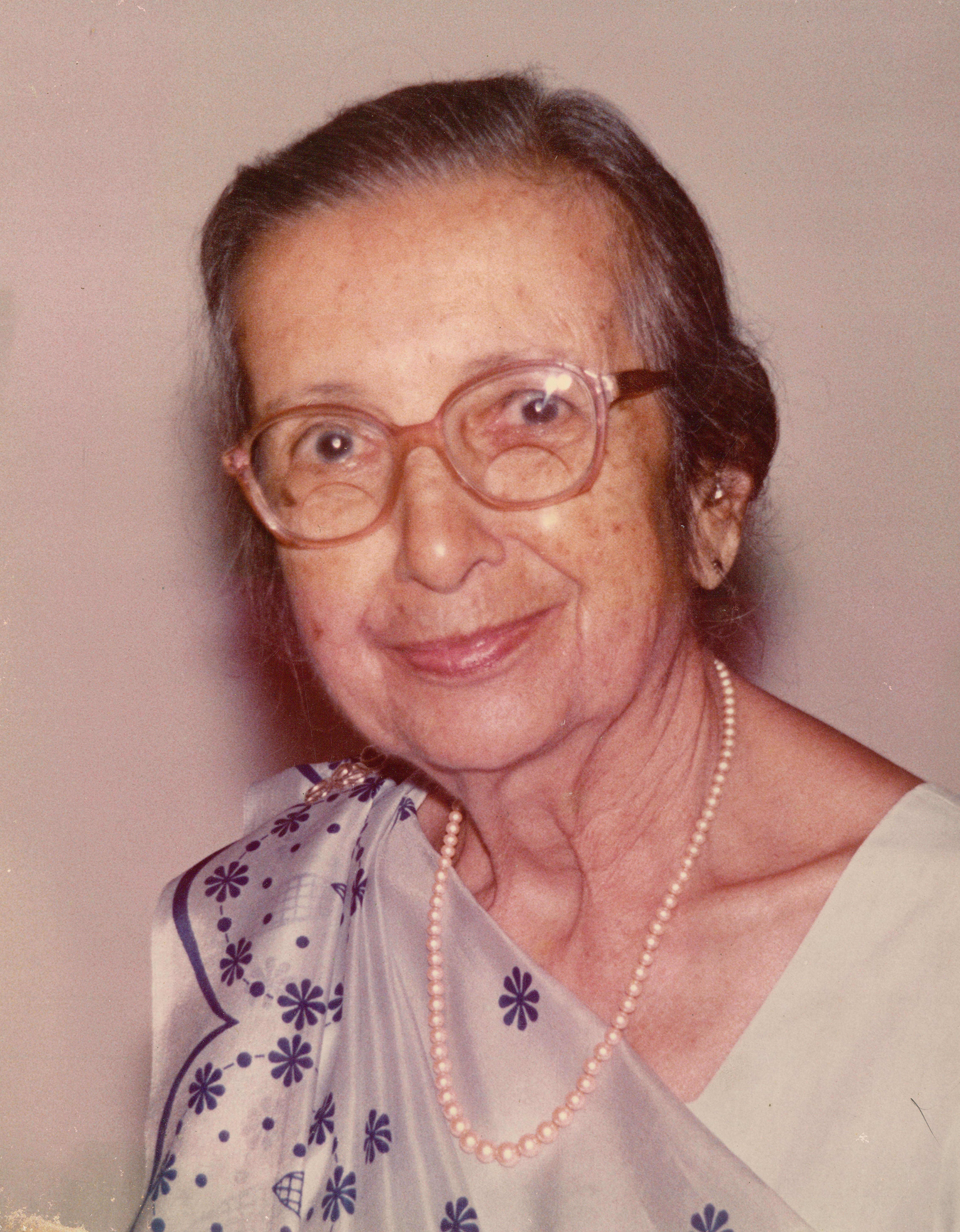 Tehmina Sidhwa wasn't your average Indian grandmother. Indeed, she had a kitchenette where she had a stove and an oven, but you wouldn't find cookies and muffins baking in her oven! What you would find instead were formulations and samples for acid proof tiles being baked to different end results!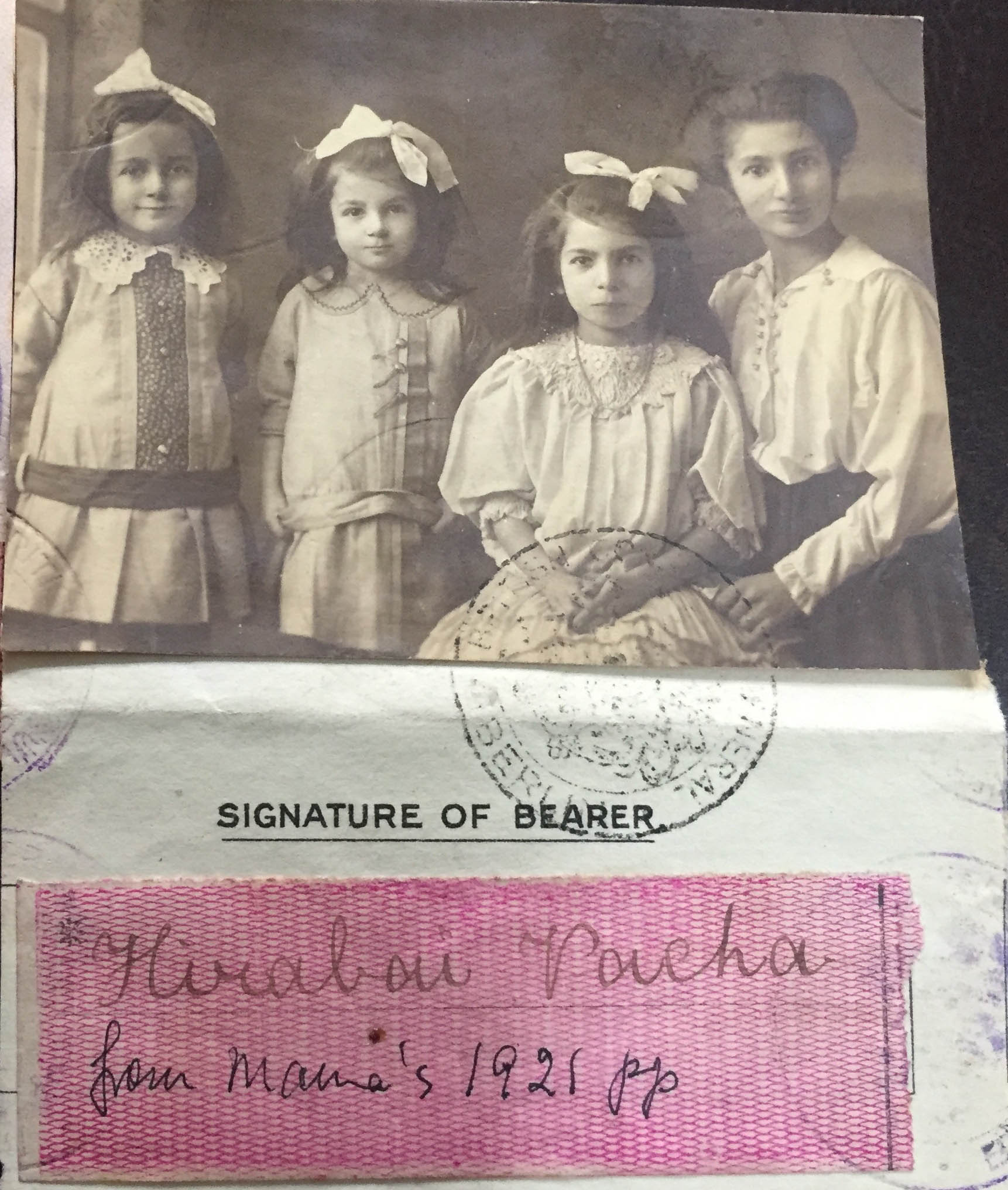 Firdaus Variava, her grandson recalls, "My grandmother, or Mutty, as I used to call her, was always tinkering about. When I went over to her place, I saw something or the other being made in her oven. It really gave you a feeling for the business." Dilnavaz Variava, Tehmina's daughter confirms, "She was inventive, had a strong inkling to work with her hands… to do things, to experiment." Tehmina was the daughter of Ardeshir and Herabai (also called Hilla) Vacha who lived in Berlin in Germany. Ardeshir was a professor of Oriental languages at Berlin University while Herabai was a homemaker. How Tehmina came to India, as Pheroze Sidhwa's bride is an entirely unconventional love story. Ardeshir Vacha, Tehmi's father, was a prominent Parsi gentleman in Berlin and thus often played host to visiting members of the community. One such visitor from India to drop by his home in the late 1920s, was a young Pheroze Sidhwa who was traveling the continent on a quest to learn the best in tile manufacturing techniques. As was customary, Ardeshir instructed his daughter Tehmina to take the stranger from India around the city and keep him company as he explored the city. But this visitor was rather unusual.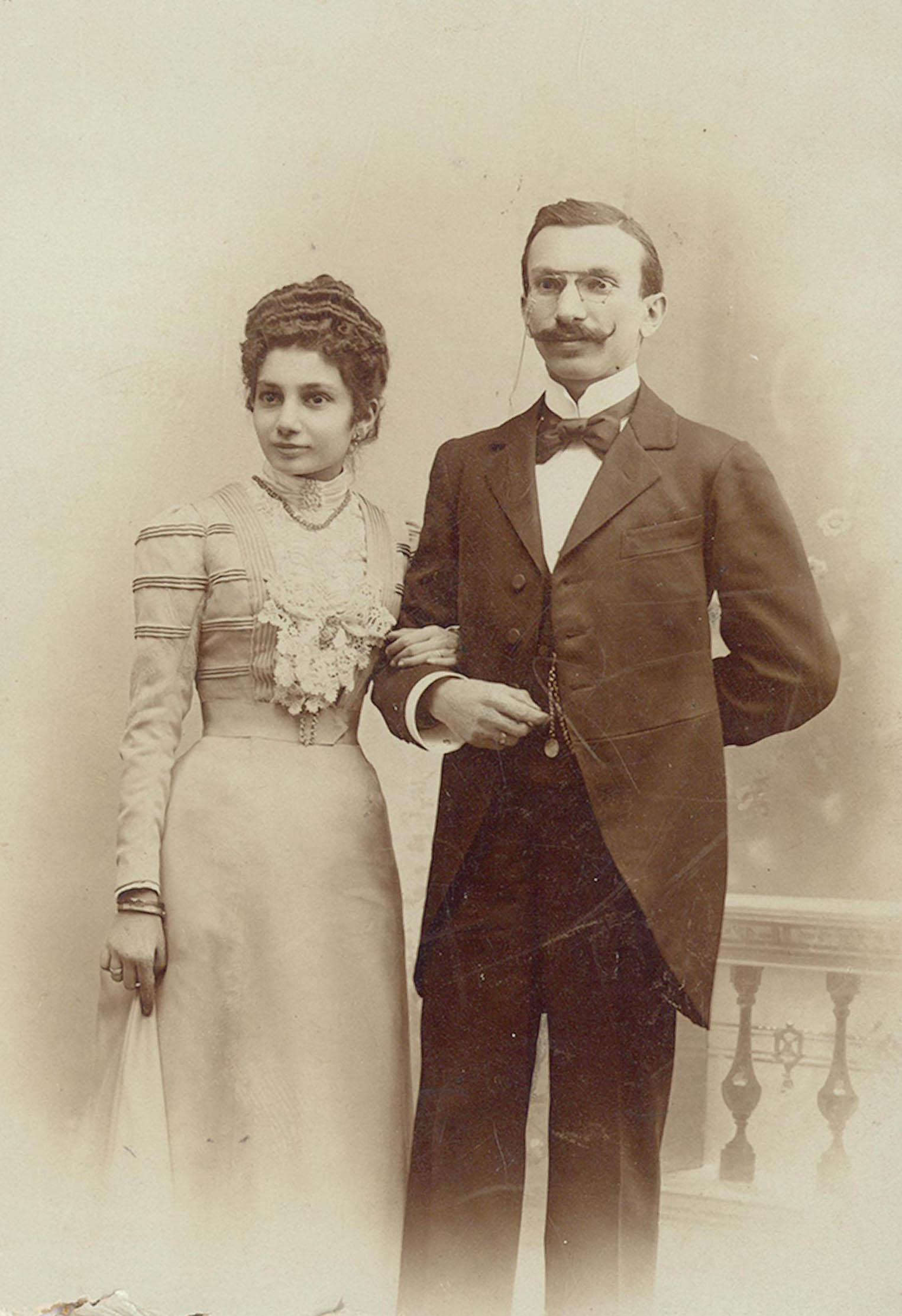 With a giggle in her voice, Dilnavaz Variava narrates her mother's bewilderment. "He would go into a building, stand for a few minutes peering down hard then say - Now the next place! He never explained anything to her." Unlike most visitors who came to Berlin, Pheroze wasn't interested in sight-seeing. He was in Europe on a study trip and all he wanted to do was to compare floorings - how had the tiles aged? How vibrant were the colours? Was the grouting visible? Pheroze's obsession with floors, left a clueless Tehmina amused and annoyed.
But something about Pheroze's diligence had charmed Tehmina and they kept in touch. Months later when the Sidhwas procured new machinery from Germany, Tehmina helped Pheroze with the German translations of all the technical literature that he needed. "Then one day, rather unromantically I would say, my father asked her if she had thought about marriage." "Oh! With Whom? When?", blurted Tehmina. "To me!"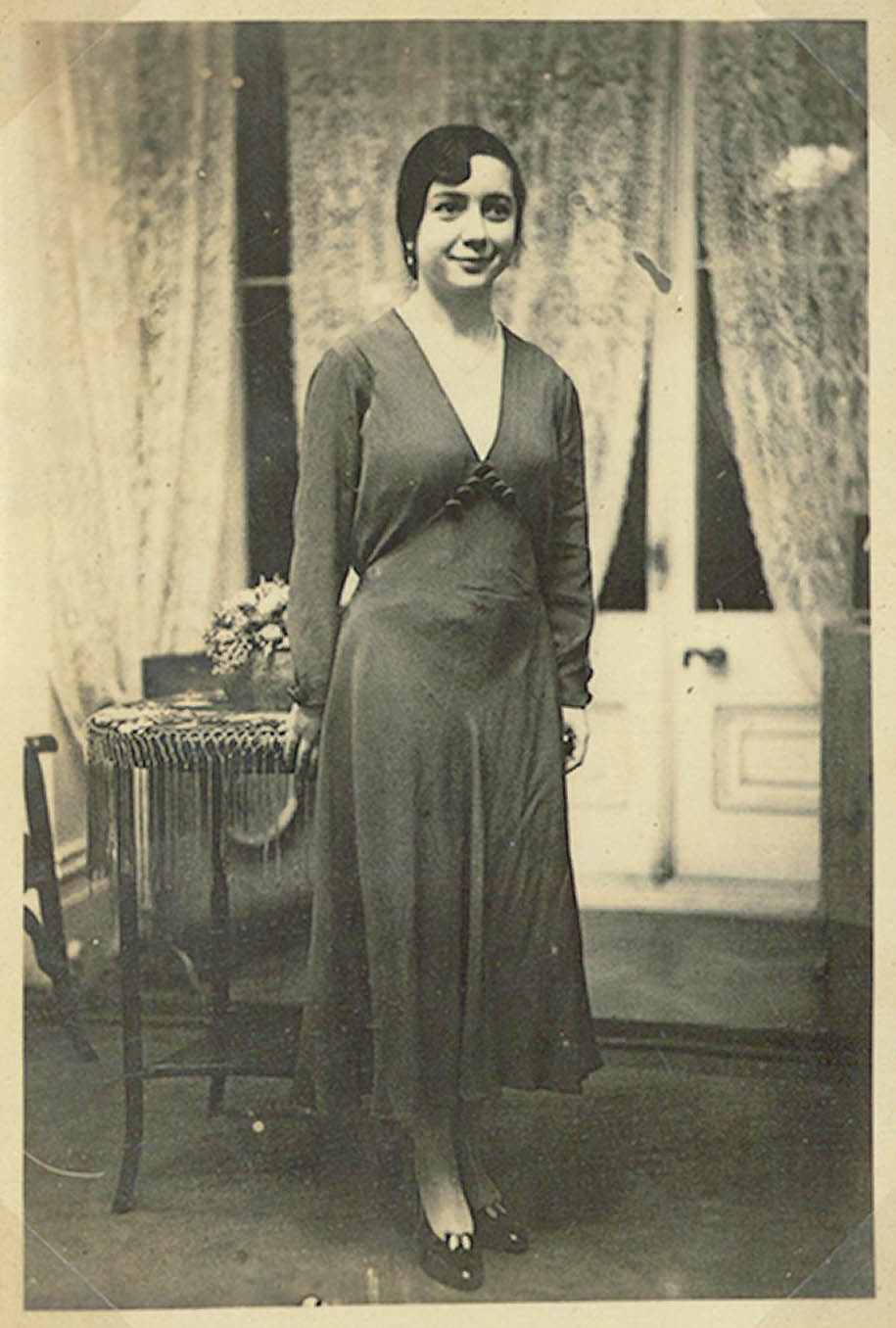 Settling down in the marital home, is an unnerving experience for the most well-prepared of brides. But, for Tehmina, who had grown up in a culture far removed from British India, settling in Bombay in the 1930s was no mean feat. The language was alien, the climate muggy and the sights, smells and sounds of the city, an assault on her senses. Where Tehmi lived in Berlin with only her parents and sisters, in Bombay she had to adjust to a big joint family with Uncles, phuis and children of all sizes. It was her innate calmness, courage and gentleness that carried her through life.
Soon after the birth of their first child Almitra, Pheroze Sidhwa first fell ill. He was misdiagnosed with tuberculosis, when in fact he suffered from a rare lung condition called bronchiectasis. From this moment on, till Pheroze's death, Tehmina's life revolved around her husband's health. She was a trained physiotherapist and nursed her husband through this time, as the medication he took affected his balance. Pheroze would acknowledge his wife's role in his life saying that he had 2 angels, one was Tehmi and the other was Dr Minochar Mody, the family physician who visited the house every Wednesday for breakfast.
As Pheroze's health flailed, Tehmi would start participating in the business in a larger capacity, stepping in to help her husband wherever she could. Dilnavaz says, "She was a superb typist, she could type without looking at the keyboard at a very good speed." She handled her own correspondence and often helped Pheroze out whenever he wasn't able to. Rustom and Pheroze learnt to value Tehmina's presence, who regularly participated in business-related discussions and always had a calm and objective input. She would visit the factory with Pheroze, spending time with staff and acquainting herself with the operations of the factory.
When Pheroze died in 1972, Tehmina took up the mantle alongwith Rustom to keep afloat a company that by this time was struggling under very difficult market conditions. Faiyaz Mukhtiar, C.E.O of Bharat Floorings and Tiles, recalls that when demand fell, the machines that Bharat had installed - a Kasani Grinder and a round press - fell out of use. The loans used for their purchase were still pending, however and it was at such a time that Tehmi Sidhwa decided to convert the unused sheds of Bharat Tiles into warehouses which could be leased out. The company was forced to carry out retrenchment of workers and took a loan of Rs 10 lakh from the Federal Bank to pay off the workers. The Federal Bank which was located on the Sidhwas' land gave them this loan in return for non payment of rent for a period of time.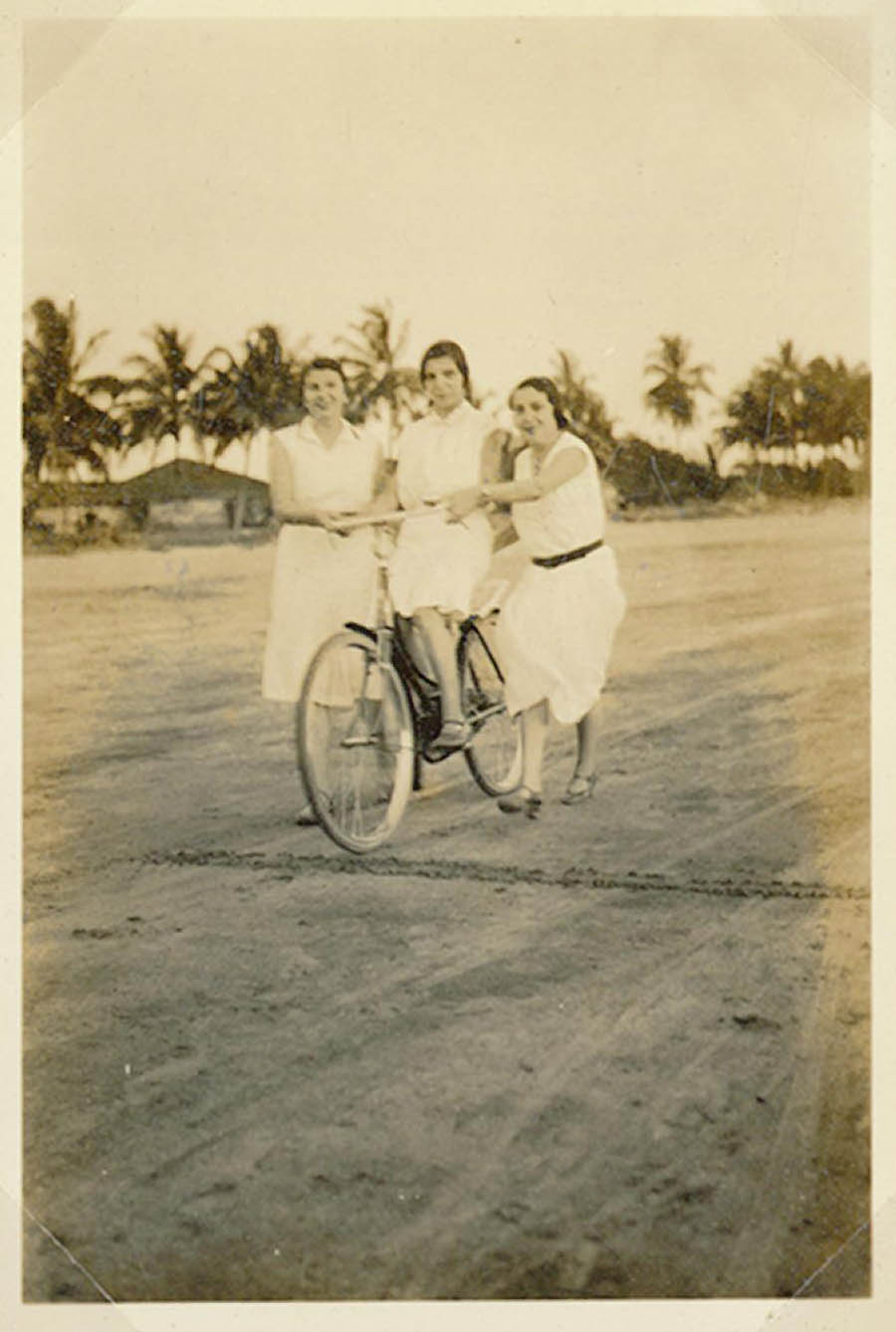 Displaying fortitude and pragmatism that carried the company through its toughest times, Tehmi led by example. In the office, Faiyaz recalls, she would do her own work, asking for help only when needed. Even the simplest of tasks like switching off the light of her office and getting files from the shelves, she did by herself. Her dedication to the company meant that Tehmi often had to give up her leisure pursuits, returning early from or postponing visits to her sister's house in the USA. It was only when her daughter Dilnavaz prompted her to stay longer and enjoy her vacation that Tehmi admitted that the company was going through a rough patch and hence it was important she came back. Following this Dilnavaz, who had recently resigned from her job at the World Wildlife Foundation, joined Bharat Tiles in 1978 and started participating in the day to day running of the company.
Tehmi Sidhwa never stopped learning new skills. At the age of 70 she had the Marathi alphabet put up on her walls, learning the language so that she could read the government circulars that would come to the Saraswati Vidya Mandir school that Pheroze had set up. The Saraswati Vidya Mandir is an affirmation to Tehmi's philanthropy and her sense of giving back to the society. The school was set up after the old Parsi Boarding school in Deolali was going to be shut down by the government. Tehmi, who always wanted to be a teacher, felt passionately about this and discussed with Pheroze (who was alive at the time) that the government hold off the closure of the school until the children pass out. When she went to meet the Education Secretary about this, he told her that only if the school had new management, they would allow it to continue. Thus was born the Saraswati Educational Society, named by Pheroze but nurtured by Tehmi. The school was her dearest pursuit and she ensured its growth, going from 30-40 students to 1500 students.
Tehmi was a formidable woman. Always her own person, she would leave her driver, pull out her walker and take a walk around Colaba by herself. It was very difficult for her children to even persuade her to keep a nurse during the night. She remained true to her husband's vision, sustaining both his business and his school in the toughest of times. Tehmi bid adieu to the world in 2000. Tehmi Sidhwa's story is a testimony to the fact that the toughest times bring out the best in us.